How do you know you've got satisfied customers?
They drop by with homemade cookies as a thank-you gift for helping them out with their appliance servicing and repairs.
That's what recently happened here at Brookswood Appliance Service. One of our valued customers was so pleased with how we had helped her and her family out, that she decided to stop by and thank us all… by delivering some delicious homemade cookies!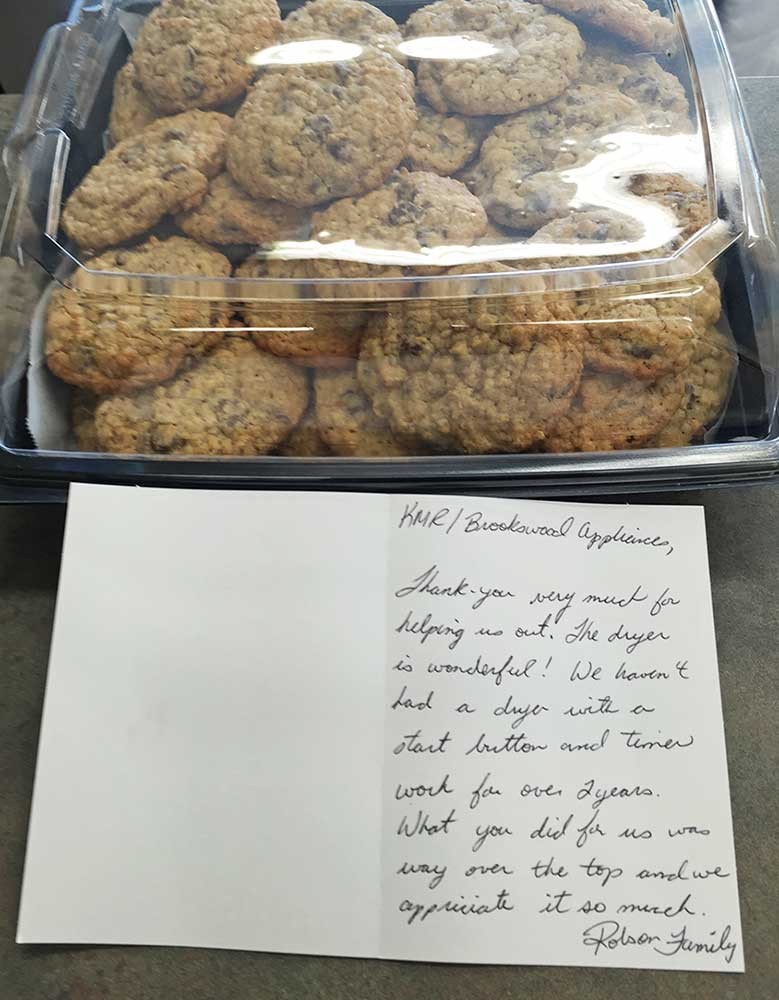 Here is what she had to say…
Thank-you very much for helping us out. The dryer is wonderful! We haven't had a dryer with a start button and timer work for over 2 years. What you did for us was way over the top and we appreciate it so much.
A huge thank you to the Robson's for the cookies! We are always delighted to hear our customers are pleased with our work – and who doesn't like homemade cookies!